This website is available in multiple languages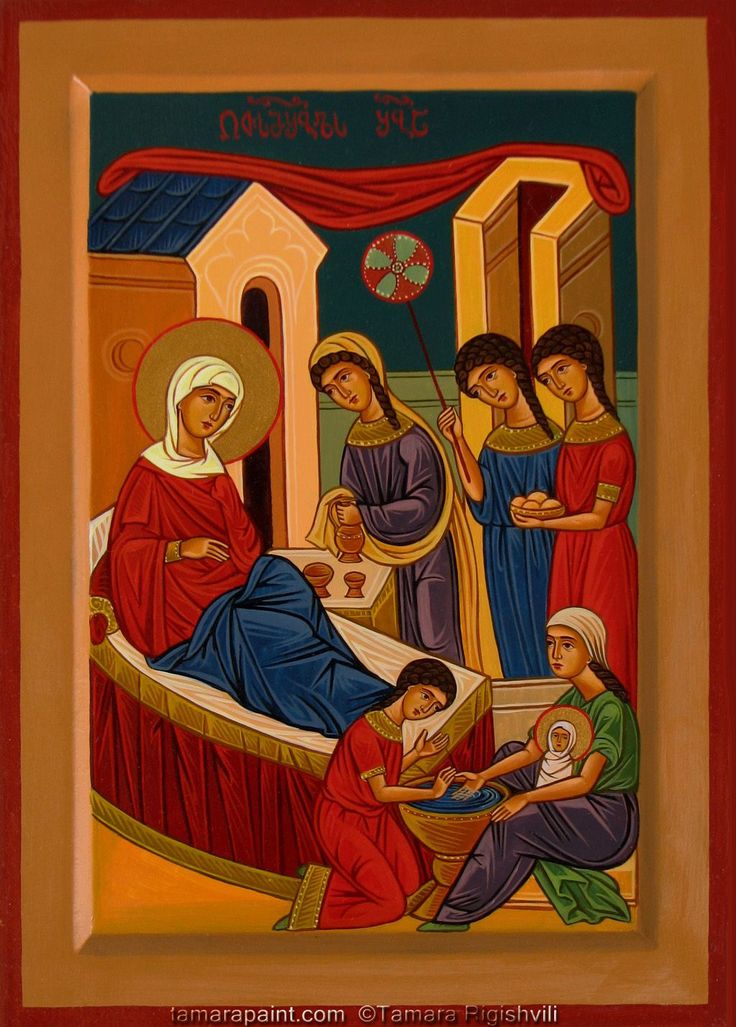 PATRONAL FEAST TUESDAY SEPTEMBER 8th
Your Nativity, O Mother of God, has made joy known to the whole inhabited world. For from you there dawned the Son of Righteousness, Christ our God. He abolished the curse and gave the blessing; and by making death of no effect he bestowed on us eternal life.
(Troparion of the Feast)
To message Archimandrite Kyril or to arrange a baptism or wedding please email the Parish Priest@bristol-orthodox-church.co.uk (Tel. 01179706302 or 07944 860 955).
For more see: CONTACTS

Under Lockdown in November 2020 services will be either on Zoom, or streamed on our Facebook page, as follows:
Saturdays: Vespers 5.30 pm by Zoom, please email vice-president@bristol-orthodox-church.co.uk for details
Sundays: Divine Liturgy 10.30 am: Not open to the public, but streamed by Facebook. The church will then be open for private prayer from noon till 1.00pm.
Charitable Effort:
As long as we are fit and healthy and have time, it is a Christian virtue to help others. There will be local initiatives to help others. Do keep your ears open and your hands available. Please look after your neighbours and keep in touch with the parish, friends and relatives by phone or online.

Sermon for the Twenty-fourth Sunday after Pentecost
Archimandrite Kyril Jenner
Ephesians 2:14-22
Saint Paul says: "Christ is our peace, Who has made us both one, and has broken down the dividing wall of hostility" (Ephesians 2:14)
The passage that we read today follows a section where Saint Paul is addressing Christians who, unlike him, had not previously been Jews. There was historic animosity between Jew and Gentile. The Greeks and others who had conquered and ruled over Israel from the time of Alexander the Great were seen as hostile outsiders: people to keep away from. In Christ there is no room for such separation. The division that matters is what separates us from God, not what separates us from one another.
Before Christ, and far too often since, there has been an idea that religion goes either with the place in which one lives or with the race to which one belongs. The idea of a particular religion belonging to a particular place is seen in the Old Testament. When the Assyrians invaded Samaria in northern Israel in 721 BC they implemented an exchange of populations. The leaders of the Samaritans were deported and replaced by Assyrians. Such exchange of populations has been common down the ages as a means of controlling outer parts of an empire. In this case, though, the newly arrived Assyrians asked to be taught the religion of the land. Living in Samaria they felt that they had to follow the local religion rather than the one they had left behind. Such localisation of faith is transformed in Christ.
Similarly the idea that to belong to a particular faith one has to be of a particular race or ethnicity is also transformed in Christ. Elsewhere Saint Paul tells us: "There is neither Jew nor Greek, there is neither slave nor free, there is neither male nor female; for you are all one in Christ Jesus." (Galatians 3:28) Christ has destroyed the barriers that separate us from one another.
More importantly, as Saint John Chrysostom reminds us, Christ has also broken down the barrier that separates us from God. (Homily 5 on Ephesians) Barriers that we have set up between ourselves, based on observance of human rules, are also barriers between us and God. If we are united in God there is no room for hostility between us based on human attributes of geography or ethnicity. Through the Cross we are reconciled to God, and so, as Saint Paul puts it: Christ has "reconciled us both to God in one body through the cross, thereby bringing the hostility to an end." (Ephesians 2:16)
In Christ, no matter where we come from, we are a new creation. This is what matters. In Christ we have peace. If we have true peace with God then there is no room for wars and disputes and corruption and all other kinds of human inspired evil. As Christians this should be our vision.
Within the Church we strive to work towards this goal. Saint Paul points us to the ideal: "you are no longer strangers and sojourners, but you are fellow citizens with the saints and members of the household of God, built upon the foundation of the apostles and prophets" (Ephesians 2:19-20)
Saint Paul uses here the analogy of a household for the Church, where different people have different functions but are all working to a common ultimate purpose. He then switches to an analogy of a building. All the parts of a building differ from one another and have different purposes, but all are essential for the building to hold together. Important in a building is the foundation, in this case the teaching that we have received from those who have gone before. Bur most important of all is the cornerstone that holds it all together, and this is Christ. As Saint Paul puts it: "Christ Jesus himself being the cornerstone, in whom the whole structure is joined together and grows into a holy temple in the Lord." (Ephesians 2:20-21)
Let us pray that we may have our place as part of this building, which is "a dwelling place of God in the Spirit." (Ephesians 2:22)
| | |
| --- | --- |
| | Join us on Facebook Please write a review and add any photos. |
| --- | The Food Bank is closed during the pandemic. Please continue to contribute anything you can to help those in need via your local box. |
| | |
| --- | --- |
| | See our channel for videos of services and homilies. |
Registered Charity number: 290747
/