Tea, coffee and refreshments afterwards.
Our church is open to all. Pop in to observe or join us for the service. Members of our community would love to meet you.
---
---

Our parish is a home to people from many ages and nationalities, including English, Scottish, Welsh, Bulgarian, Serbian, Russian, Romanian, Ukrainian, Georgian, Syrian, Scandinavian, Greek, German, Sri Lankan, Polish, Jordanian, Lebanese and American.
Services are mainly in English, with small parts in Church Slavonic and Romanian. Our aim is to pray The Lord's Prayer in every native language of those present. Please make someone aware if yours is not being used. This website is available in multiple languages.
---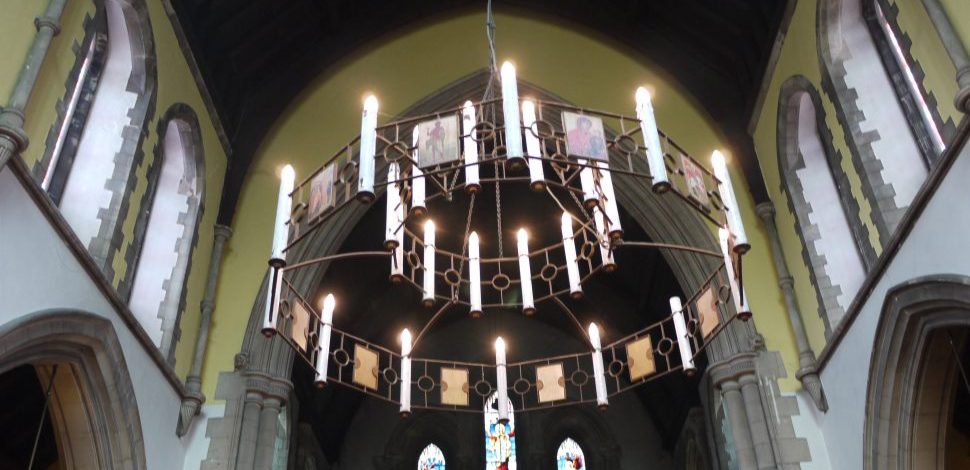 LATEST NEWS
Our Parish Patronal Feast we celebrated over the weekend September 8th – 9th. We had a wonderful turnout and joyous feast.
Bristol Doors Open Day Saturday, 15th September. Church Open 10.00 a.m. to 4.00 p.m. Vespers to follow at 4.00 p.m.
Patriarch Bartholomew's Encyclical Letter for the start of the Church New Year on September 1st is available to read via the Articles tab.
Children's classes. Classes will restart on 16th September. Please contact Lydia or another member of the council if you would like to sign your child up for the year. Volunteers are needed to help monthly.
You can read our new Privacy Notice in the Articles section of this site.
For current news see our most recent newsletter
---
SUPPORT YOUR PARISH

See the Raise Money page for easy ways to donate, even for free while shopping.
BECOME AN ACTIVE MEMBER
There are a number of opportunities to serve at the moment including choir members, archivist and with children and young people. See the Serve page and let us know if there are other ways you would like to serve.
---
LEARNING ABOUT OUR FAITH
We have children's and adult's catechesis classes – see the Catechesis page for more details.
---
| | |
| --- | --- |
| | Join us on Facebook Please write a review and add any photos. |
| --- | The Food Bank is now open again in church with a new closable box. Please contribute anything you can to help those in need. |
| | |
| --- | --- |
| | See our channel for videos of services and homilies. |
---