This website is available in multiple languages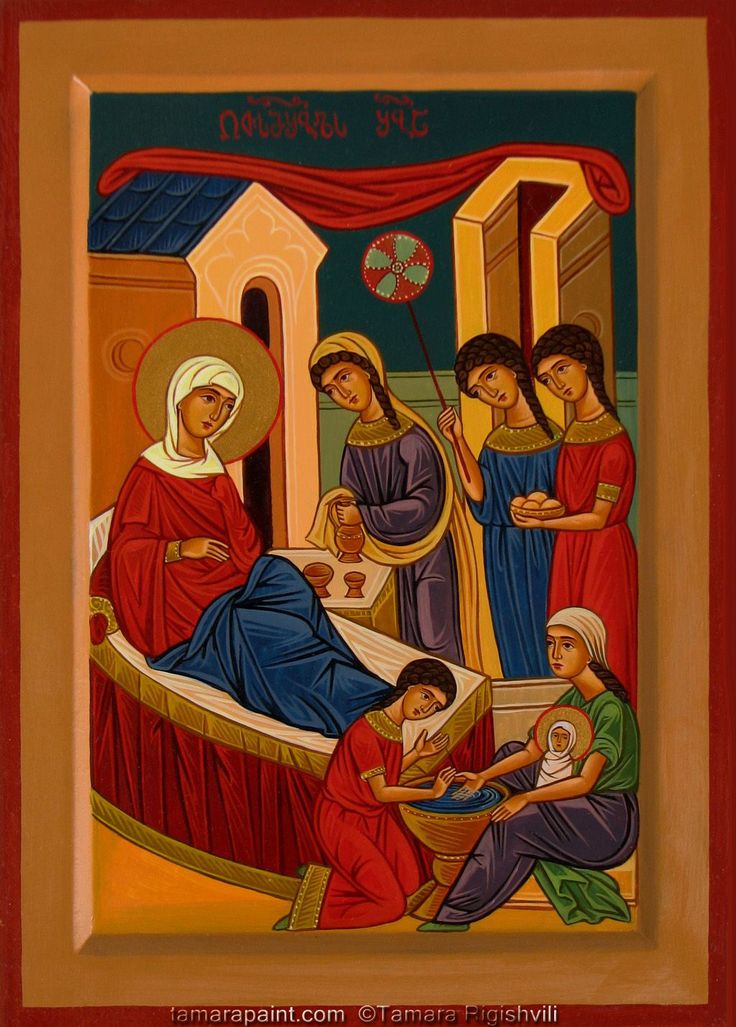 PATRONAL FEAST TUESDAY SEPTEMBER 8th
Your Nativity, O Mother of God, has made joy known to the whole inhabited world. For from you there dawned the Son of Righteousness, Christ our God. He abolished the curse and gave the blessing; and by making death of no effect he bestowed on us eternal life.
(Troparion of the Feast)
To message Archimandrite Kyril or to arrange a baptism or wedding please email the Parish Priest@bristol-orthodox-church.co.uk (Tel. 01179706302 or 07944 860 955).
For more see: CONTACTS
We are now celebrating the Divine Liturgy on Sunday mornings (10.30 am) and on Feast Days. See Upcoming Services below.
Vespers on Saturdays at 5.30 p.m.
FACE MASKS MUST BE WORN in church unless you are exempt. This is a legal requirement from 8th August 2020.
Social distancing is necessary within the church building. Please use the Service Book-in tab to let us know you would like to attend a service so that we can ensure that social distancing can be maintained.
The Sunday Divine Liturgy is also streamed via our Facebook page.
CONFESSION IS NOW AVAILABLE AGAIN: Sundays 10.00 – 10.20 and before Saturday Vespers, but subject to Covid regulation (do not kiss the cross, Gospels or priest's hand, and you MUST WEAR A MASK or visor).
BOOKING
NOTE: 'Places' are limited in church so as to enable social distancing to be maintained. Distancing is set at 1.5 m on the understanding that people will be wearing a face covering in accordance with the Law. You must book your place beforehand – and as early as possible, please. 'Places' can be reserved according to the number in your family group: one person = one place; 2-5 = two places; 6-9 = three. Use the booking form via the link here.
Online Sunday School:
Our Archdiocese of Thyateira is running Sunday afternoon online Sunday School for 6-to-18-year-olds. Email youth@thyateira.org to sign up. See their web page for more details: https://www.thyateira.org.uk/
Online Adult Class:
Our Archdiocese is also running a class for adults on Wednesdays evenings. Link here.
Charitable Effort:
As long as we are fit and healthy and have time, it is a Christian virtue to help others. There will be local initiatives to help others. Do keep your ears open and your hands available. Please look after your neighbours and keep in touch with the parish, friends and relatives by phone or online.

Saturdays: Vespers usually 5.30 pm
Sundays: Divine Liturgy 10.30 am
Please reserve your place via the link here.

Sermon for the Sunday after the Exaltation of the Holy Cross
Archimandrite Kyril Jenner
Mark 8:34 – 9:1
The Lord said: "If anyone would come after me, let them deny themself and take up their cross and follow me." (Mark 8:34)
What does it mean "to deny oneself"? St Theophylact, in his commentary on this passage, starts by looking at what it means to deny someone else. If we see someone being attacked or suffering unjustly and do nothing, then we are denying that person. We are treating them as being of no consequence, so that what happens to them does not matter. To deny ourselves is to treat ourselves in this way. Whatever we may suffer does not matter. To "take up our cross" is to take on the burden of suffering. More specifically we must be ready to undergo the most shameful death, because that was the purpose of the cross. Our Lord invites us to follow him in his suffering, not because suffering is good, but because by following him we will pass through suffering and death to have the fulness of life with him.
Our Lord continued: "For whoever would save his life will lose it; and whoever loses his life for my sake and the Gospel's will save it." (Mark 8:35)
In this verse and the next few verses we have a problem in translation. Many English translations refer to "life" for the first verse and "soul" in the later verses. In the original Greek (and in the Slavonic translation) these are the same word, which in most contexts would normally be translated by "soul". But in these verses "soul" is used to represent our individual life, rather than life in the abstract. In English usage we sometimes come across the expression of the "number of souls" in some location – meaning the number of individual living human beings there. So "our life" and "our soul" are both expressing the same thing.
Our Lord confronts us with a paradox. If we focus on our individual life, then we will lose everything. Seeking what makes us comfortable and happy in this life takes us away from our true life centred on God. Going the other way, by putting our comfort and convenience and superficial happiness aside, and instead focussing on what God wants us to do, then we will have true life with God. Following Christ and the Gospel (the "good news") of salvation leads to the fulness of life, which is only found with Christ. Only Christ can save us from the consequences of our sin.
"For what does it profit a man, to gain the whole world and forfeit his life (or "forfeit his soul")? For what can a man give in return for his life (or "for his soul")? (Mark 8:36-37)
Seeking only the things of this world takes us away from God, and life without God is eternal death. True life, life with God, is a gift from God, which we should be eager to receive. It is not something we can buy or something that we can earn, but comes from opening ourselves to the love of God by turning away from the things of this world. We need to repent of our sins and accept God's loving forgiveness. As St Theophylact says: "No one can exchange money for his salvation, for, if that were so, a man who had gained the world but lost his soul, could, while burning in the flames of hell, use his money to buy his innocence. But at that time and in that place no such trade can be made. … There is no exchange that can be made for one's soul. No one is kept in hell as a punishment. Rather, it is the weight of his own sins which holds him there."
Today's Gospel reading concludes with these words: " 'For whoever is ashamed of me and of my words in this adulterous and sinful generation, of him will the Son of Man also be ashamed, when he comes in the glory of his Father with the holy angels.' And He said to them, 'Amen, I say to you, there are some standing here who will not taste death before they see that the kingdom of God has come with power.' " (Mark 8:38 – 9:1)
If we remember that the next episode in the Gospel of St Mark is the Transfiguration, then we can follow St Theophylact's exposition of this passage:
"Intellectual faith is not sufficient, but expression of faith with our mouth is required as well. Since a human is two-fold in nature, let his sanctification be two-fold. For the soul is sanctified by faith, but the body is sanctified by expressing that faith. Whoever, therefore, will be ashamed to acknowledge that the Crucified One is his God, of him also will the Crucified One be ashamed. For the Lord will judge that man to be an unworthy servant, when he comes in his glory, escorted by the angels, and no longer in lowly form. At the second coming he will not appear, as he did before, to be of base origin and circumstance, an object of scorn. Since he speaks of his own glory, wishing to show that he is not vainly boasting, he says, 'There are some standing here,' namely Peter, James, and John, who will not die before I have shown them at the Transfiguration the glory with which I shall appear at the second coming. For the Transfiguration was nothing else than a foreshadowing of the second coming, and as he appeared shining then, so will he shine at the second coming, as will also all the righteous."
Let us take up our cross, and follow Christ through his suffering and death and into his glory. Amen.
| | |
| --- | --- |
| | Join us on Facebook Please write a review and add any photos. |
| --- | The Food Bank is closed during the pandemic. Please continue to contribute anything you can to help those in need via your local box. |
| | |
| --- | --- |
| | See our channel for videos of services and homilies. |
Registered Charity number: 290747