Sunday Divine Liturgy at 10.30 am.

Tea, coffee and refreshments afterwards.
Our church is open to all. Pop-in to observe or join us for the service. Members of our community would love to meet you.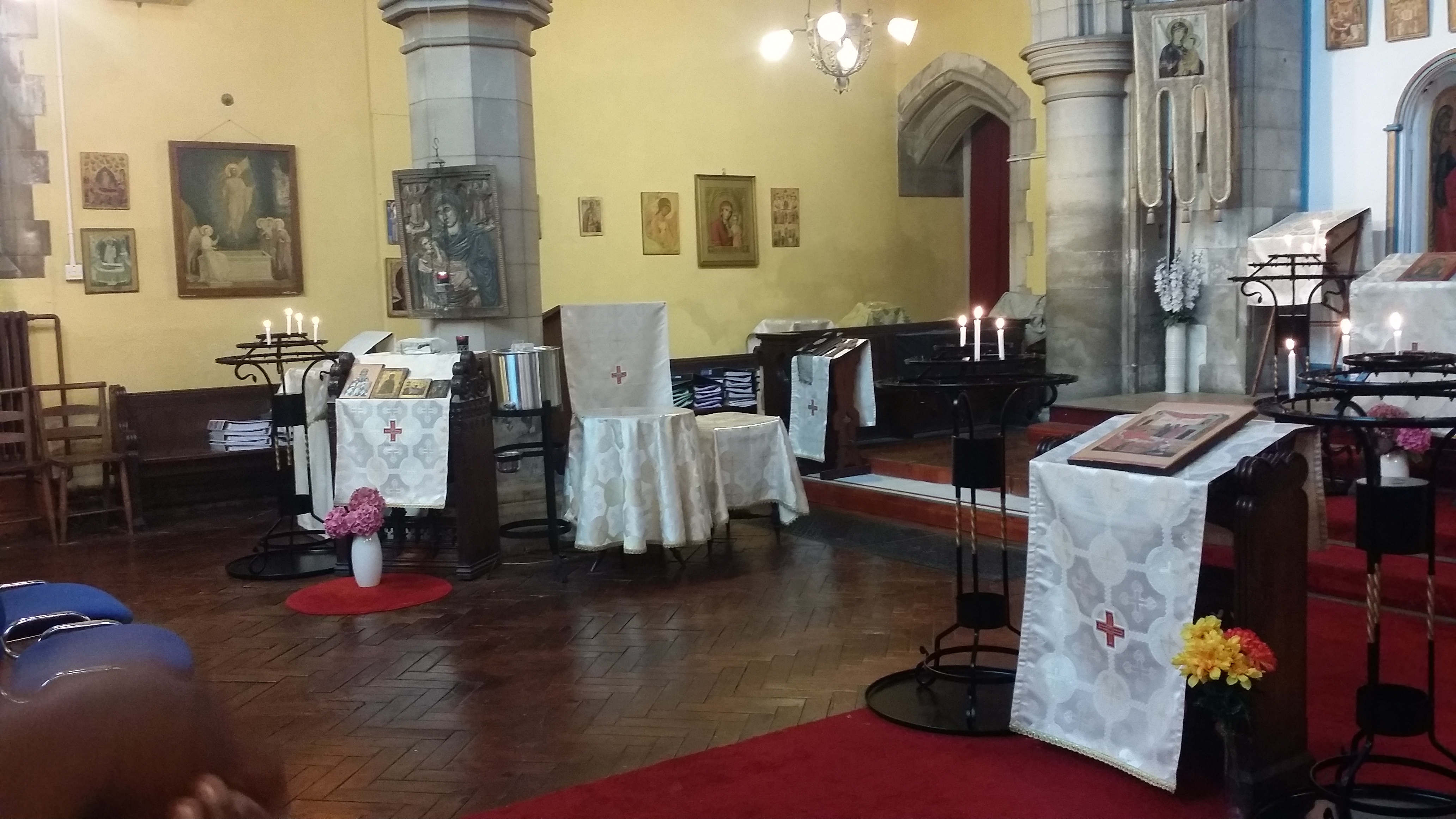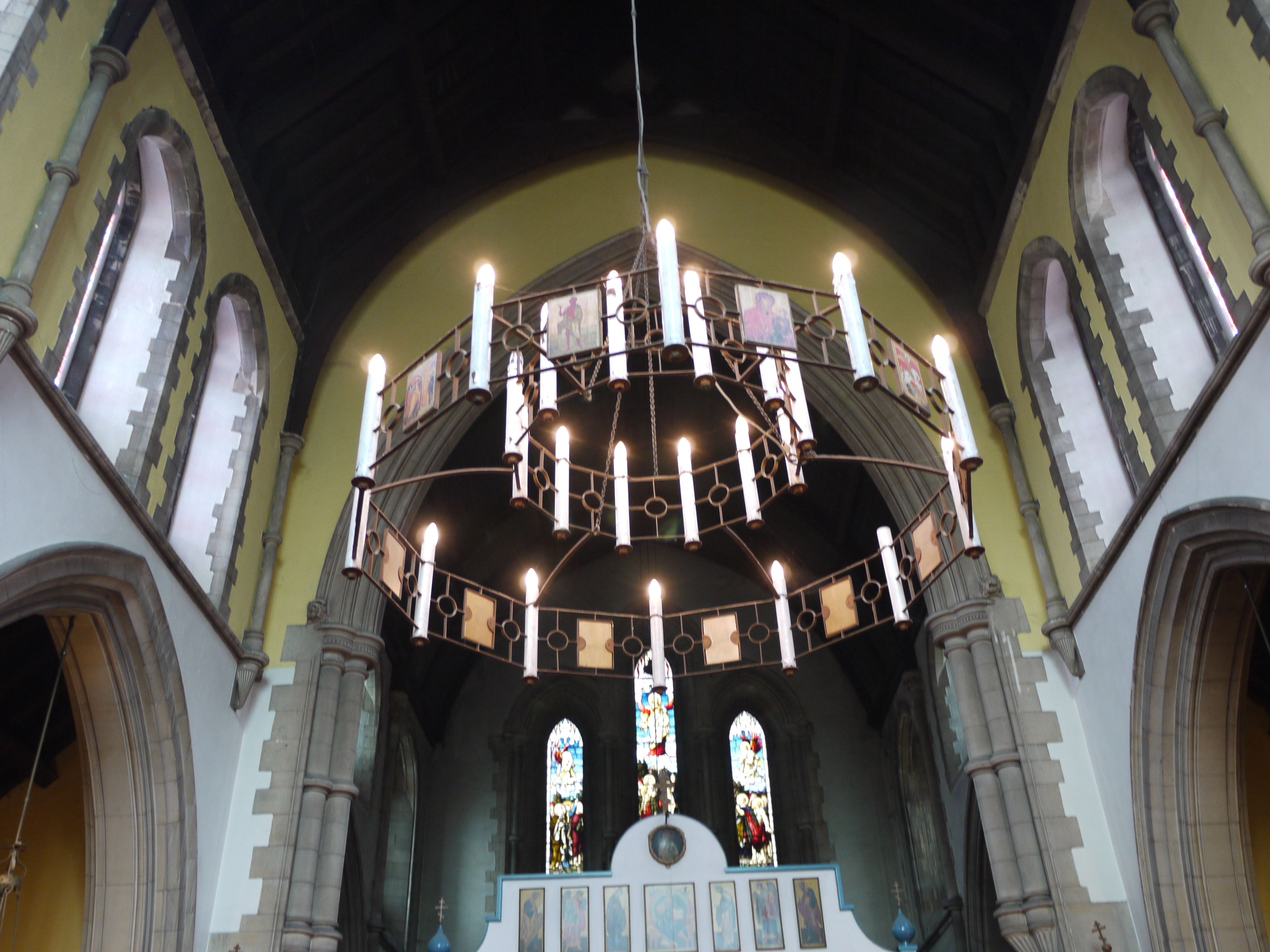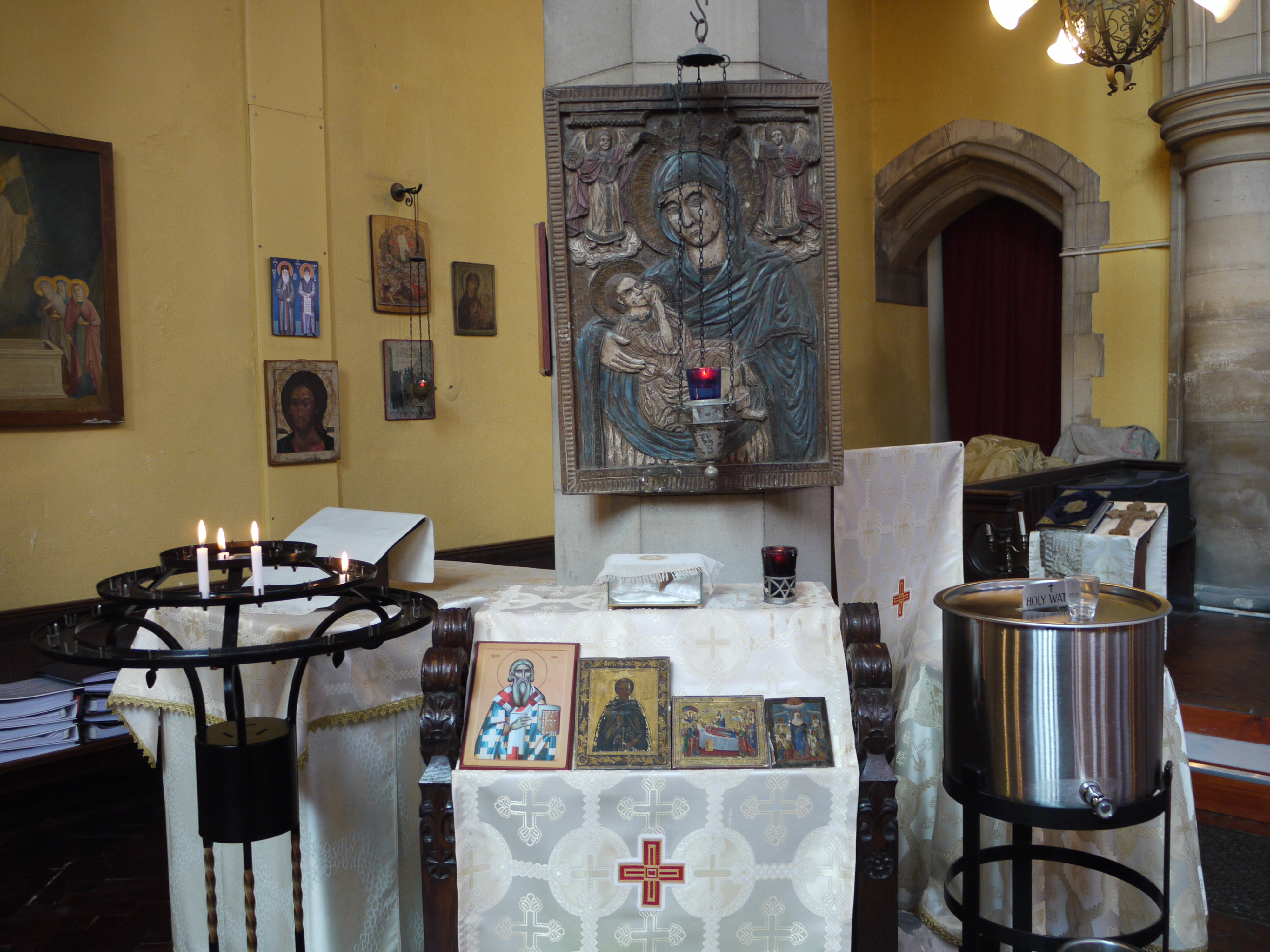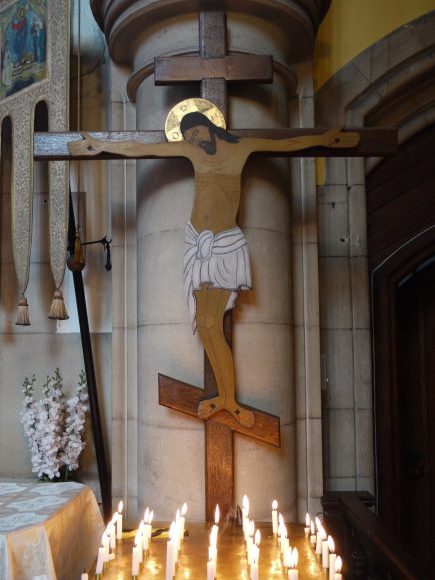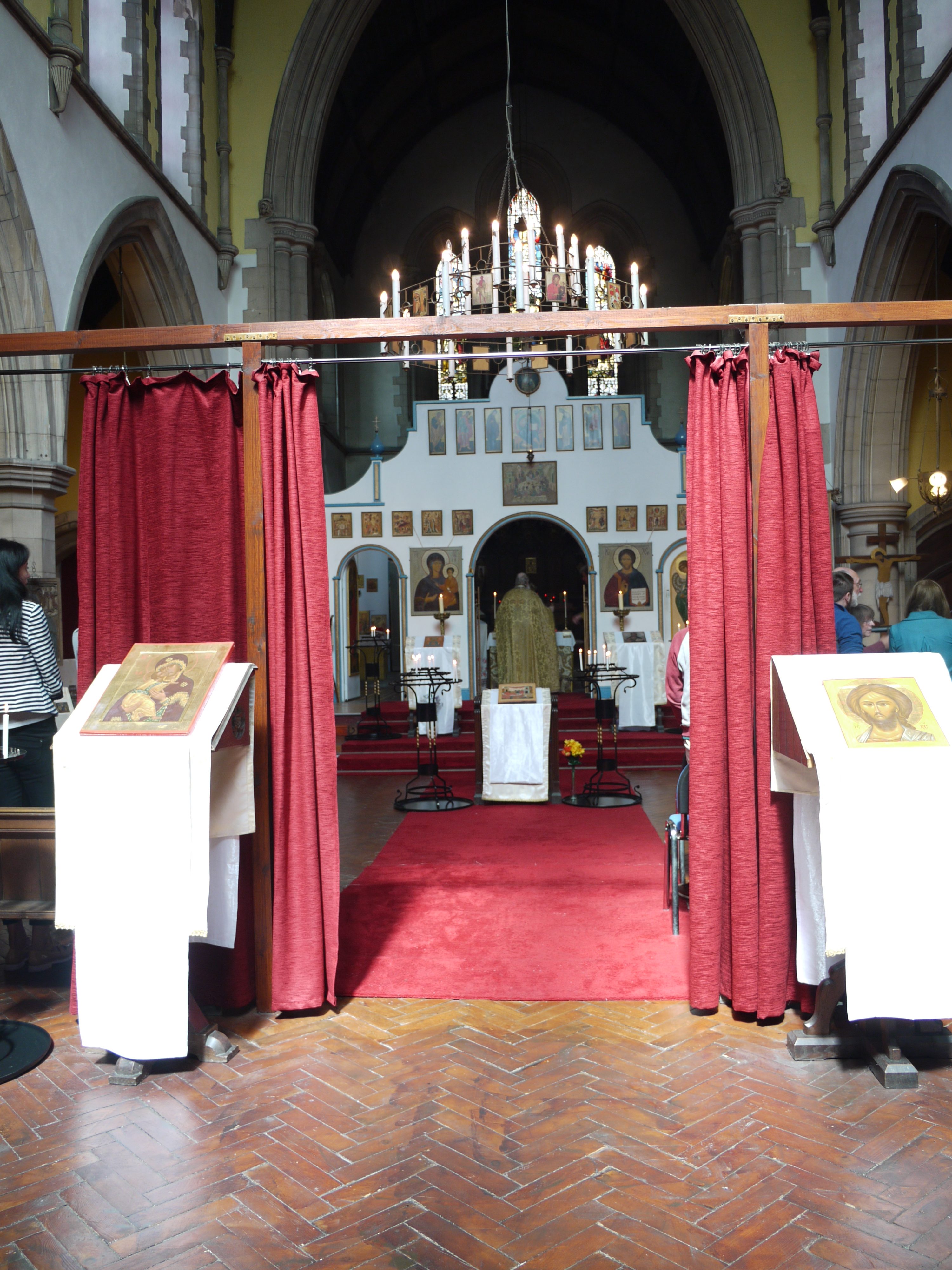 ---
PARISH OF DIVERSE BACKGROUNDS
Our parish is a home to people from many ages and nationalities, including English, Scottish, Welsh, Bulgarian, Serbian, Russian, Romanian, Ukrainian, Georgian, Syrian, Scandinavian, Greek, German, Sri Lankan, Polish, Jordanian, Lebanese and American.
Services are mainly in English, with small parts in Church Slavonic and Romanian. Our aim is to pray The Lord's Prayer in every native language of those present. Please make someone aware if yours is not being used. This website is available in multiple languages.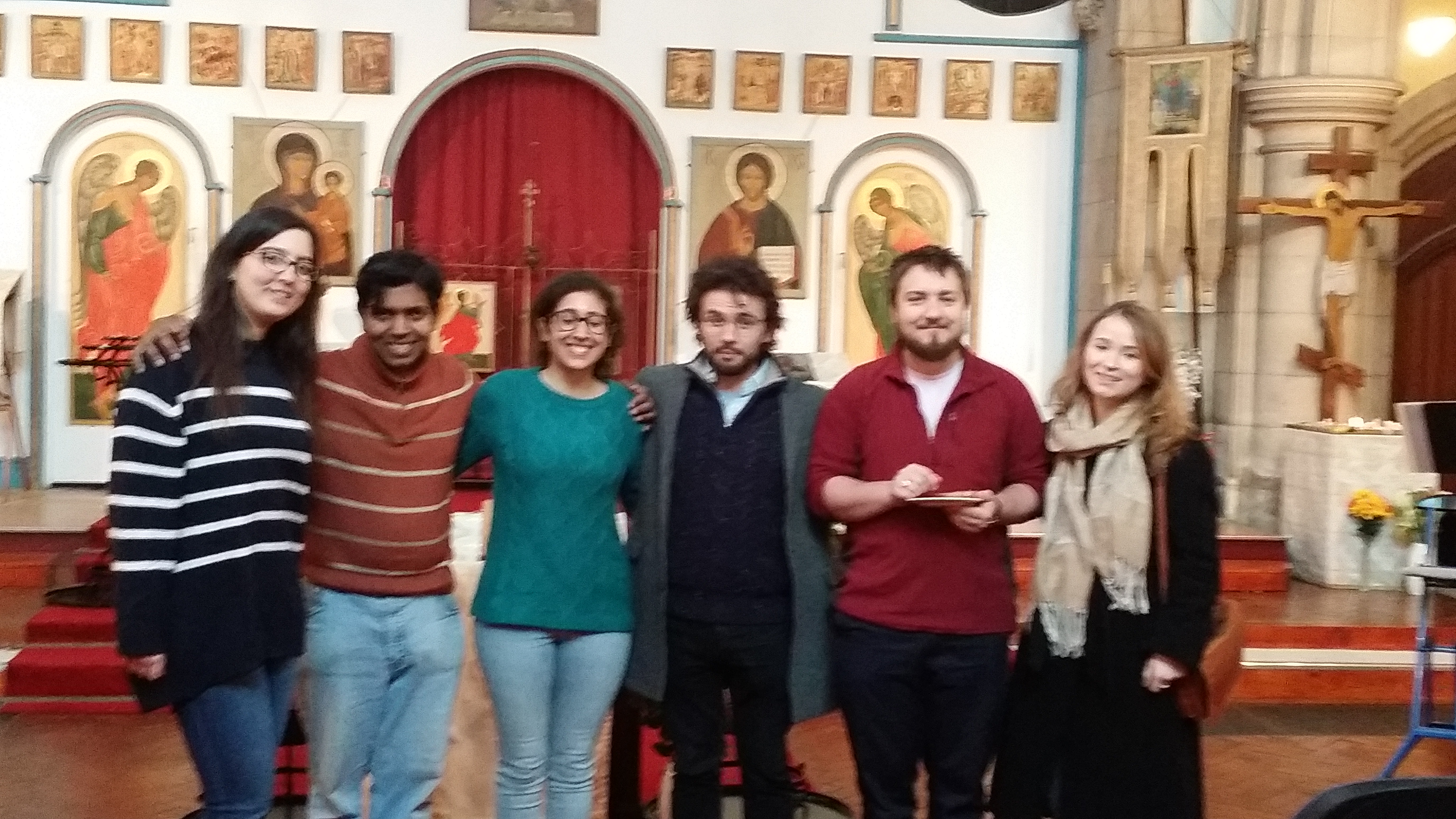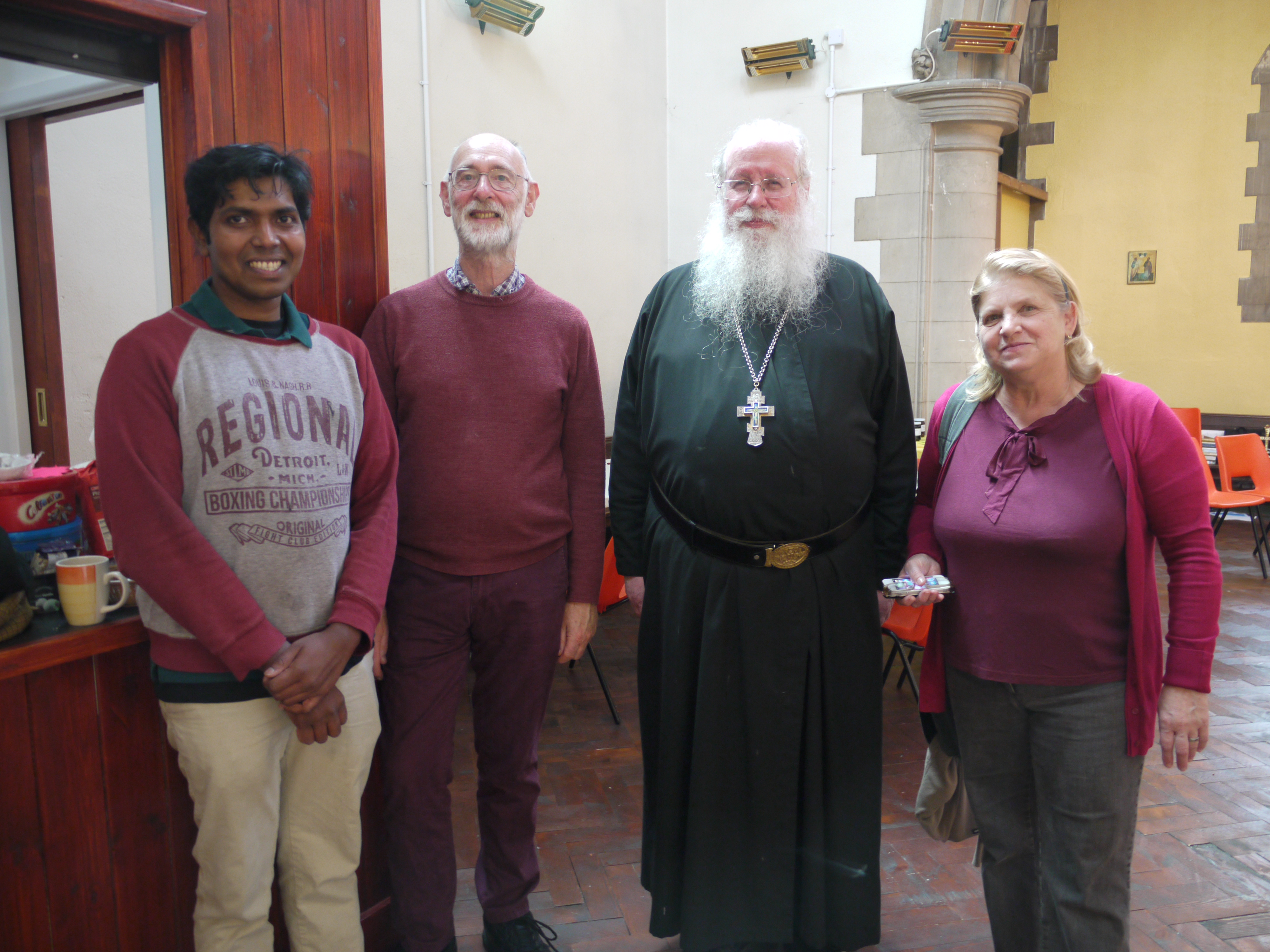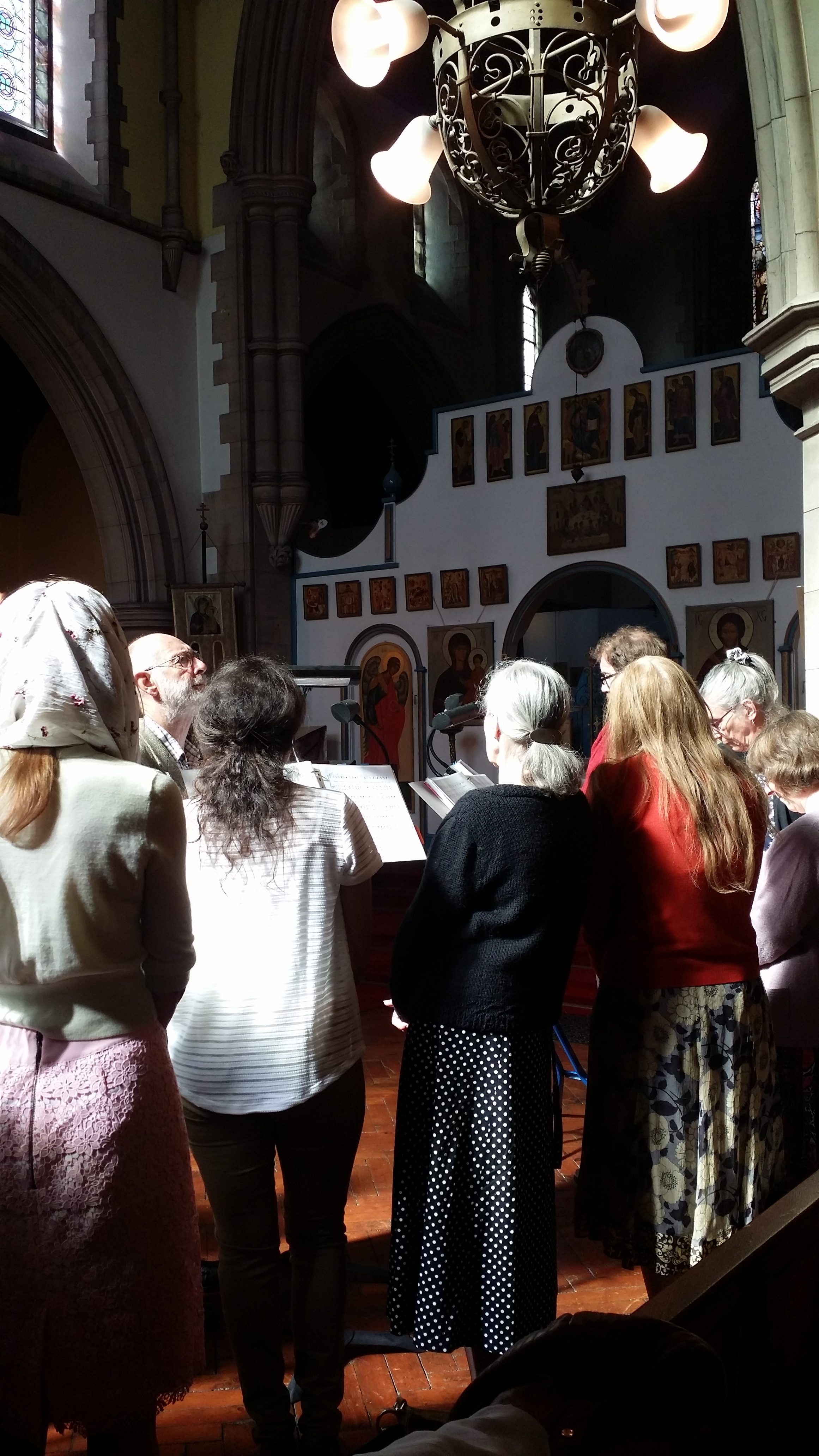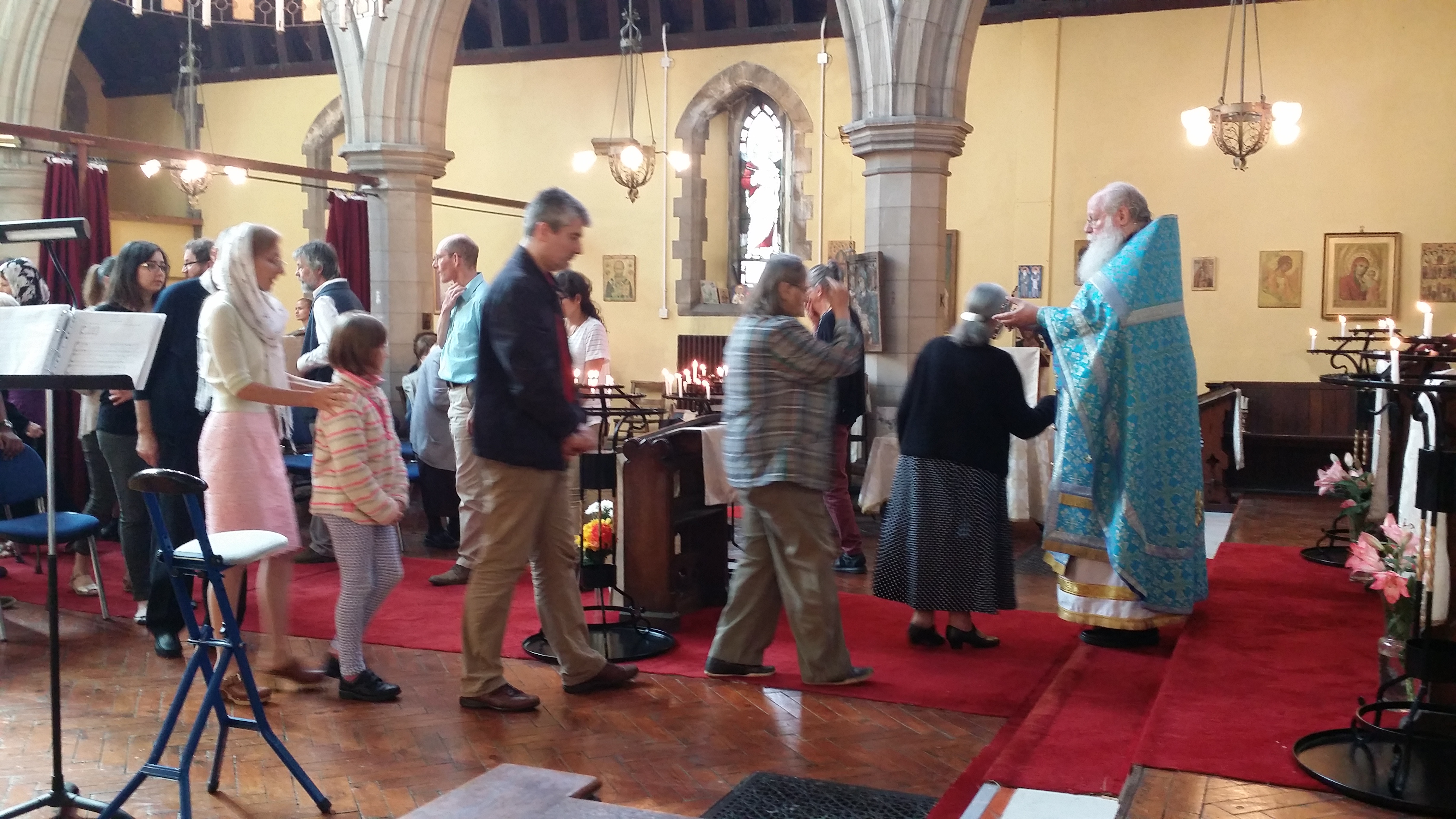 ---
LATEST NEWS
For current news see our most recent newsletter.
Last Sunday we baptized Martin, infant son of Marina and Oleksiy Frankevych. To them and Martin's sponsors Oksana and Oleksiy, Many Years, Mnogaya Leta!
Thursday, October 5th, St Keyna, patron of Keynsham
The children's classes re-commenced on the 22nd of September.
New article Philip Sherrard: The Sacred and Secular – An Artist's Perspective. See ARTICLES TAB.
Also see the EVENTS tab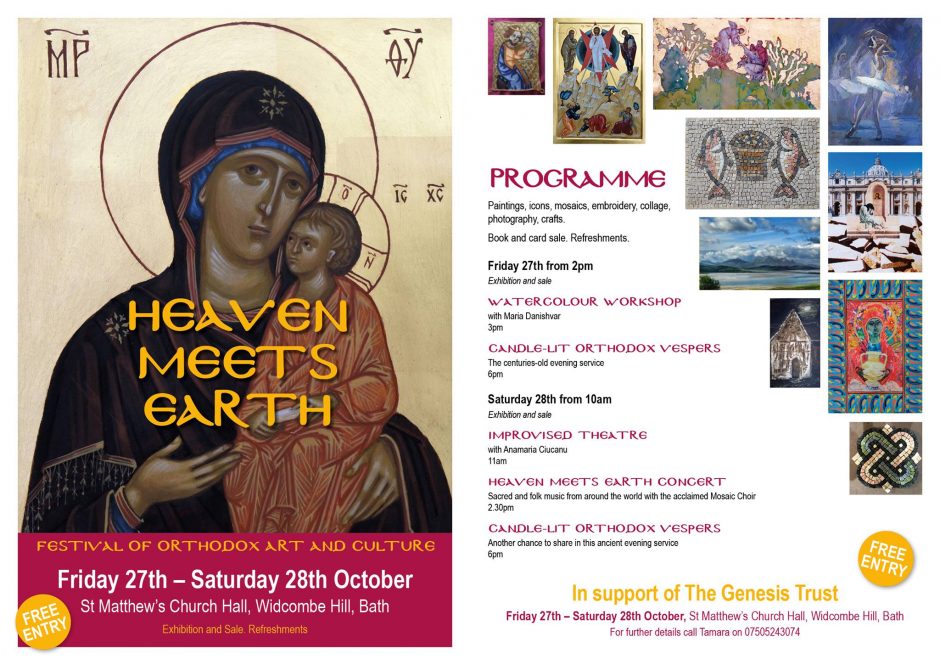 ---
LEARNING ABOUT ORTHODOXY
Adult Classes: Henry (Cuthbert) is running a group,teaching about aspects of our Church and its faith. If you would like to join in with this just ask him in church on a Sunday or email him (henrymcgrath67@gmail.com). This group is open to anyone from 12 years upwards and it runs spontaneously after Divine Liturgy.
Children's Classes: For those wishing to enrol their child for the first time and those who are re-enrolling for the new year (2017/2018), a £5 minimum donation is suggested. This funds stationary and supplies for the rest of the year. Money should be handed to Christina. For first time enrollment, please e-mail Christina (cfraij91@gmail.com) with their names and ages.
---
| | |
| --- | --- |
| | Join us on Facebook Please write a review and add any photos. |
| | The Food Bank is now open again in church with a new closable box. Please contribute anything you can to help those in need. |
---