University Road, Clifton, Bristol BS8 1SP.
Vespers every Saturday 5.30 pm
Note: we observe the Revised Julian (new-style) Calendar.
Confession before Vespers and Divine Liturgy (or by arrangement). See more about Confession under the What's On tab.
Our church is open to all. Pop in to observe or join us for the service. Members of our community would love to meet you.
---
---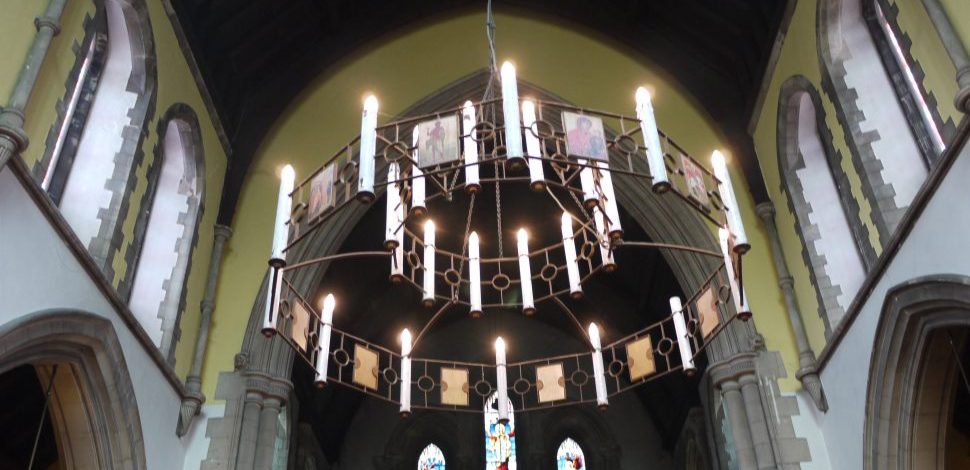 WELCOME TO OUR PARISH WEBSITE
Please use the tabs to explore the site. Do drop into church for a visit or a service when you are in Bristol – you will be very welcome. The church is normally only open for services and for a little time after, so do look up the service times .
For current news AND SERVICE DETAILS see our newsletters and Service list
Drinks and refreshments are served after the Divine Liturgy.
Many pages of this website are available in multiple languages (see the Google Translate buttons…)
CONTACTS:
To message Archimandrite Kyril or to arrange a baptism or wedding please email the Parish Priest@bristol-orthodox-church.co.uk (Tel. 01179706302 or 07944 860 955).
For more see: CONTACT US
EVENT: St David's Day Pilgrimage 29/02/02. Details here
New ARTICLES
Patriarch

B

artholomew's

M

essage
on the feast of the

I

ndiction 01/09/19
Mesajul de Crăciun al Înaltpreasfințitului Arhiepiscop Nikitas
REFLECTION FOR THE WEEK:
The Eucharist – Divine mystery
'Your own from Your own we offer You, in all and for all…'
At the Eucharist (Holy Communion) the sacrifice offered is Christ Himself. Our offering of bread and wine is taken up into Christ's self-offering, and so is transformed into His Body and Blood. 'I hunger for the bread of God, the flesh of Jesus Christ… I long to drink of His blood, the gift of unending love,' writes St Ignatius of Antioch. The Eucharist is the epicentre of our Christian lives. Each time we take part in the Divine Liturgy we, as a Church, offer ourselves to God as He offers, and sacrifices Himself, for us.
'Bread and wine: very ordinary things. And in all liturgies, a brief great moment comes when those very ordinary things are being offered to God while still retaining their ordinary and natural character. We take two things out of our daily and secular world and place them apart on the altar. These things placed upon the altar acquire thereby a separate and sacred character…not merely as fruits of the world but as symbols and even as vehicles of the whole world itself in its entirety.'
– Alexander Schmemann, Church World Mission.
---
| | |
| --- | --- |
| | Join us on Facebook Please write a review and add any photos. |
| --- | The Food Bank is now open again in church with a new closable box. Please contribute anything you can to help those in need. |
| | |
| --- | --- |
| | See our channel for videos of services and homilies. |
Registered Charity number: 290747
---