Vespers every Saturday 6.30 pm
Confession before Vespers and Divine Liturgy.
Drinks and refreshments afterwards.
Our church is open to all. Pop in to observe or join us for the service. Members of our community would love to meet you.
---
---

Our parish is a home to people from many ages and nationalities, including English, Scottish, Welsh, French, Bulgarian, Serbian, Russian, Romanian, Ukrainian, Georgian, Syrian, Scandinavian, Greek, German, Sri Lankan, Polish, Jordanian, Lebanese and American.
Services are mainly in English, with small parts in Church Slavonic and Romanian. Our aim is to pray The Lord's Prayer in every native language of those present. Please make someone aware if yours is not being used. This website is available in multiple languages.
---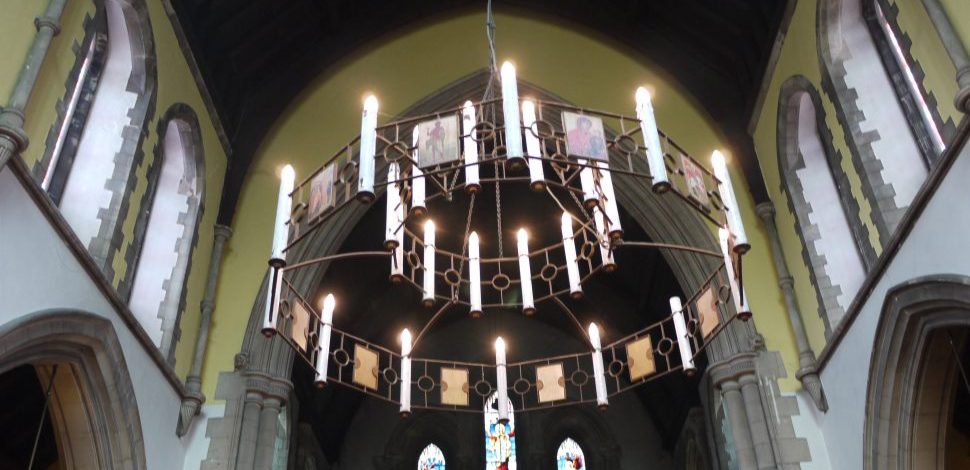 LATEST NEWS
Children's Sunday school
Sign-ups are open for Term 1 15th Sept-27th October see the Children's Classes page for the form.
VESPERS EVERY SATURDAY
From September we will be having Vespers every Saturday at 6:30pm
PARISH FEAST
This year September the 8th, our Feast of Dedication to the Nativity of the Mother of God, falls on a Sunday. We shall celebrate the festal Liturgy followed by a Festal bring-and-share lunch. Please make arrangements to stay on that day, and please also bring foods to share!
CHURCH OPEN DAY
As in previous years we shall have our church open to the public in the day of Bristol Doors Open Day, Saturday. Our participation this year has been registered with Heritage Open Days, but is yet to appear on their list. The day coincides with the Feast of the Exaltation of the Holy Cross. So the church will be open for the Divine Liturgy at 9.00 a.m. an will stay open to concluded with Vespers at 4.00 p.m. WE NEED HELP! We normally provide tea and coffee and any cakes or other foods you our parish members bring. We also need people to volunteer to be in church to welcome visitors, or just to be on hand, help serve etc. Please plan now to hep in any way you can.
Fr JOHN BEHR
It was a wonderful to have Fr (Prof.) John Behr with us on Sunday 11th Aug. After the Divine Liturgy he led us through a profound and enlightening reading of Peri Pascha (On Pascha) by Bishop Melito of Sardis and led us into realizing what an important piece this is for understanding and living Pascha in our lives.
The sick.
Christ and his Apostles have told us to pray for one another. So we pray for our brothers and sisters with long-term illnesses or incapacities: Linda (Mary) Jones, Carolyn (Mary) Sherriff, Richard MacDougall Smith, Phoebe Collett
You can read our new Privacy Notice in the Articles section of this site.
For current news see our newsletters tab.
---
SUPPORT YOUR PARISH

See the Raise Money page for easy ways to donate, even for free while shopping.
BECOME AN ACTIVE MEMBER
There are a number of opportunities to get involved in parish life and to serve at the moment. See the Serve page and let us know if there are other ways you would like to serve.
---
LEARNING ABOUT OUR FAITH
We have children's and adult's catechesis classes – see the Catechesis page for more details.
---
| | |
| --- | --- |
| | Join us on Facebook Please write a review and add any photos. |
| --- | The Food Bank is now open again in church with a new closable box. Please contribute anything you can to help those in need. |
| | |
| --- | --- |
| | See our channel for videos of services and homilies. |
Registered Charity number: 290747
---