This website is available in multiple languages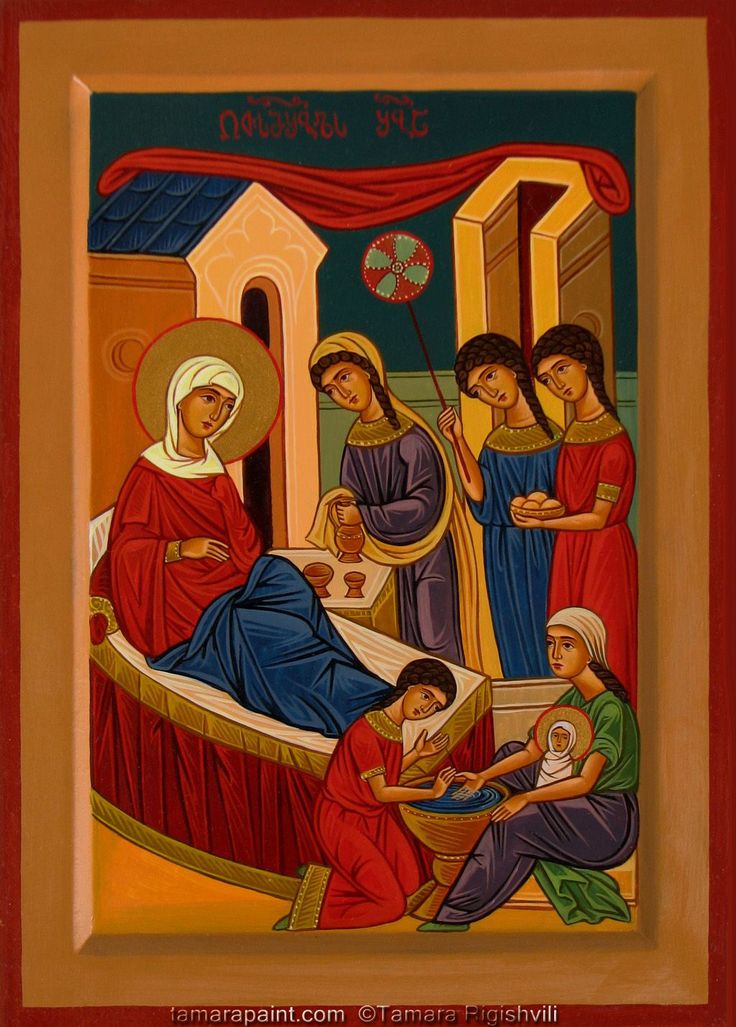 PATRONAL FEAST TUESDAY SEPTEMBER 8th
Your Nativity, O Mother of God, has made joy known to the whole inhabited world. For from you there dawned the Son of Righteousness, Christ our God. He abolished the curse and gave the blessing; and by making death of no effect he bestowed on us eternal life.
(Troparion of the Feast)
To message Archimandrite Kyril or to arrange a baptism or wedding please email the Parish Priest@bristol-orthodox-church.co.uk (Tel. 01179706302 or 07944 860 955).
For more see: CONTACTS
We are now celebrating the Divine Liturgy on Sunday mornings (10.30 am) and on Feast Days. Please see our Newsletter page for details.
Vespers on Saturdays at 5.30 p.m. Please see our Newsletter page for details.
FACE MASKS MUST BE WORN in church unless you are exempt. This is a legal requirement from 8th August 2020.
Social distancing is necessary within the church building. Please use the Service Book-in tab to let us know you would like to attend a service so that we can ensure that social distancing can be maintained.
BOOKING
NOTE: 'Places' are limited in church so as to enable social distancing to be maintained. Distancing is set at 1.5 m on the understanding that people will be wearing a face covering in accordance with the Law. You must book your place beforehand – and as early as possible, please. 'Places' can be reserved according to the number in your family group: one person = one place; 2-5 = two places; 6-9 = three. Use the booking form via the link here.
Charitable Effort:
As long as we are fit and healthy and have time, it is a Christian virtue to help others. There will be local initiatives to help others. Do keep your ears open and your hands available. Please look after your neighbours and keep in touch with the parish, friends and relatives by phone or online.

Saturdays: Vespers usually 5.30 pm
Sundays: Divine Liturgy 10.30 am
Please reserve your place via the link here.

Sermon for the Twentieth Sunday after Pentecost
Archimandrite Kyril Jenner
Galatians 1:11-19
The first part of Saint Paul's Letter to the Galatians is concerned with how Saint Paul was called to be an Apostle and teacher of the faith. Unlike the other Apostles he was not a witness to our Lord's earthly life and teaching, nor to his death and resurrection. It appears that after Saint Paul had taught the faith in Galatia, and then moved on, some other teachers had come in with some different teaching, mainly to do with practice. These teachers required all members of the Church to adhere strictly to the Jewish Law, derived from Old Testament, if they were to be regarded as truly of the faith. Saint Paul had taught otherwise.
He began his life as a strictly observant Jew, going on to train as a Rabbi in Jerusalem. As his time of study there was just after our Lord's death and resurrection, he would have encountered the activity of the first Christians there. He thought that their teaching was contrary to the pure faith that he knew, and so he set about opposing them. To oppose, and persecute, the early Christians he must have learnt something of their teaching. But while he learnt this, he did not initially understand it.
Full understanding came to him in a direct revelation from Christ. That is why he states that "the gospel which was preached by me is not man's gospel. For I did not receive it from man, nor was I taught it, but it came through a revelation of Jesus Christ." (Galatians 1:11-12) That revelation transformed Saint Paul, so that instead of persecuting the Church he became a great teacher of the faith.
After his baptism he spent some time away, in the area described as "Arabia". This was the area to the east of the River Jordan. This is now the western part of the Kingdom of Jordan, not the more distant area to the south that we now think of as "Arabia". This was time for him, not only to escape from being persecuted for his new faith, but also to reflect on what was revealed to him, and to work our what it implied, before going back to using his skills as a teacher, this time proclaiming Christ, rather than opposing him.
For the Galatians he points out that he himself had been a Jew of the strictest observance of the Law, but Christ brings a new Law, that we are free in Christ, and that salvation is a gift from God that comes through faith, not something that we can earn through observance of the Jewish ritual law.
Because he was called by Christ when he was away from Jerusalem, away from the centre of the Church, Saint Paul accepted his calling to preach the Gospel to those outside Jerusalem and outside the Jewish faith. It was only after some years that he went back to Jerusalem to confer with Saint Peter, and, presumably, to ensure that they were both teaching the same faith. He also spent time in Jerusalem preaching the Gospel against the so-called Hellenists, Greek-speaking Jews who were opposed to the Church. Opposition from them was so fierce that Saint Paul had to leave Jerusalem and resume his preaching to those outside the Jewish faith. (Acts 9:29)
Saint Paul regarded himself as the lowest of the Apostles, and even not worthy of such a title. But we can see that he was truly called by Christ, and taught the faith, so that the whole human race could come to know Christ and his love. Where we have come from does not matter. Where we are in relation to Christ is all that matters. This is what Saint Paul was emphasising in this chapter of the Letter to the Galatians.
Let us pray that we may follow the way of love proclaimed by Christ and taught by Saint Paul, so that God may grant us the gift of true life with him, the forgiveness of our sins, and eternal salvation. Amen.
| | |
| --- | --- |
| | Join us on Facebook Please write a review and add any photos. |
| --- | The Food Bank is closed during the pandemic. Please continue to contribute anything you can to help those in need via your local box. |
| | |
| --- | --- |
| | See our channel for videos of services and homilies. |
Registered Charity number: 290747