Confession before The Divine Liturgy from 10:00am.
Tea, coffee and refreshments afterwards.
Our church is open to all. Pop in to observe or join us for the service. Members of our community would love to meet you.
---
---

Our parish is a home to people from many ages and nationalities, including English, Scottish, Welsh, French, Bulgarian, Serbian, Russian, Romanian, Ukrainian, Georgian, Syrian, Scandinavian, Greek, German, Sri Lankan, Polish, Jordanian, Lebanese and American.
Services are mainly in English, with small parts in Church Slavonic and Romanian. Our aim is to pray The Lord's Prayer in every native language of those present. Please make someone aware if yours is not being used. This website is available in multiple languages.
---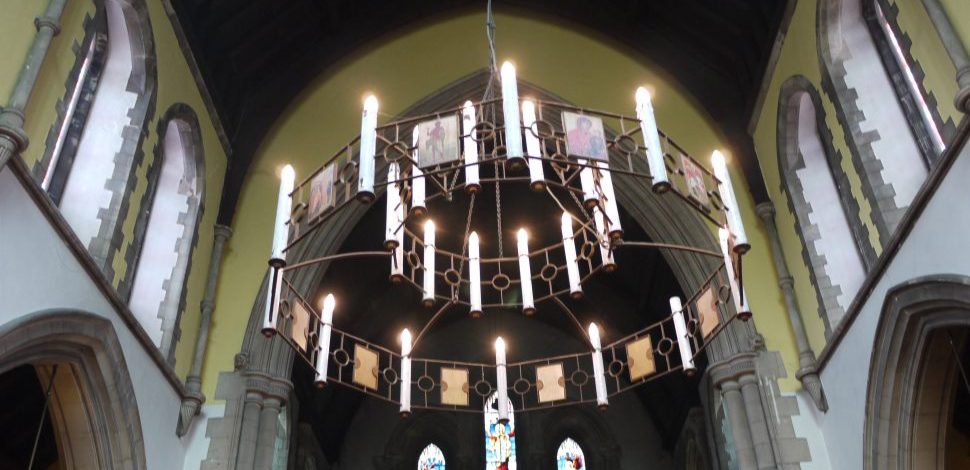 LATEST NEWS
Christ is Risen! Χριστὸς ἀνέστη! المسيح قام! Христóсъ воскрéсе! Hristos a înviat! ქრისტე აღსდგა!
New parking charges. New on-street parking charges every day, including evenings. And you only get 2 hours. Parking in nearby West End multistory is quite reasonable.
Tidiness. Thanks are due to all those who help keep the church clean and tidy. Recently we have seen crumbs left – this is messy and encourages rodents! Please could everybody tidy up after themselves and their children. We should not take food or drink into the Temple (the nave of the church through the back screen). That is where we go to pray – not to chatter and eat.
The sick. Christ and his Apostles have told us to pray for one another. So we pray for our brothers and sisters with long-term illnesses or incapacities:
Linda (Mary) Jones, Carolyn (Mary) Sherriff, Richard MacDougall Smith, Phoebe Collett, Aisling Michaela O'Neill
You can read our new Privacy Notice in the Articles section of this site.
For current news see our newsletters tab.
---
SUPPORT YOUR PARISH

See the Raise Money page for easy ways to donate, even for free while shopping.
BECOME AN ACTIVE MEMBER
There are a number of opportunities to get involved in parish life and to serve at the moment. See the Serve page and let us know if there are other ways you would like to serve.
---
LEARNING ABOUT OUR FAITH
We have children's and adult's catechesis classes – see the Catechesis page for more details.
---
| | |
| --- | --- |
| | Join us on Facebook Please write a review and add any photos. |
| --- | The Food Bank is now open again in church with a new closable box. Please contribute anything you can to help those in need. |
| | |
| --- | --- |
| | See our channel for videos of services and homilies. |
Registered Charity number: 290747
---